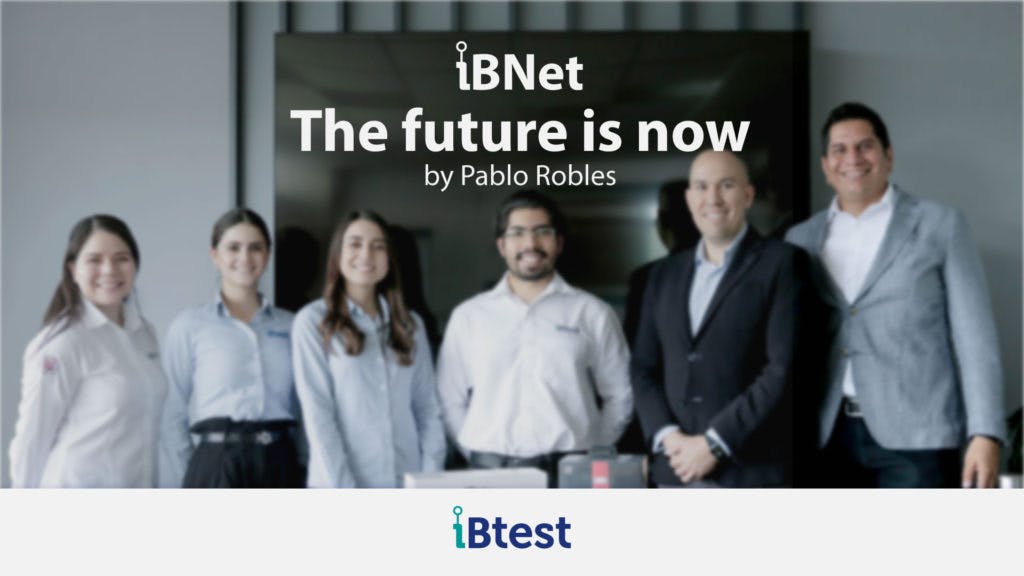 Dear Engine-preneurs, I would like to share with you today a little about the iBNet event that has just closed in its 2021 version.
If you follow the iBtest social networks, particularly LinkedIn, you know that the second edition of the event took place, the first year was in 2020 and it originated from a cancellation of face-to-face events in Nuevo León and the entire Mexican Republic due to COVID in March of that same year. At that time, only the people who made it easier for them to get to those points physically were going to be able to meet and therefore there was a limitation of attendees. But, now, what would you think if they told you that there is no limit? And that all the knowledge is at the hand of your computer?
The intention from the first event, and which continues in force, is to add value to our community, that was the main challenge of 2020… "How do we do a virtual event? without affecting the mood in the organization, generating interest in the audience, who to date continue with great uncertainty regarding the issues surrounding the pandemic".
The iBNet not only seeks to be a virtual space where professionals in the manufacturing industry can connect and generate a network, but it also aims to bring training that add value to attendees, as well as new knowledge that helps them simplify procedures and challenges of your day to day.
Therefore, we take the following formula as a guide:
Passion + experience + impact = Fullness
We knew that there would be an impact, that we would do things with passion, but the expertise was scarce in organizing an event of this nature, therefore, knowing how much fullness we would have in the end was uncertain …
Learning from the successes and especially from the mistakes, we generated that expertise that ended up being fully translated at the end of iBNet 2020 and consequently was the main engine to seek a greater impact and more passion for the second time.
Keynotes with plant managers, Ethics and Technology, important brands added and a greater reach, not only to the testing community, but to all Backend users really led us to test how we were already living the future today, synchronizing everything under one virtual platform, we proved that the future is now.
"Creating realities that inspire you to continue imagining", this is the marketing spirit at iBtest, which is not just a department, it is the entire organization aligned.
This event, in addition to being a challenge, becomes a very important part for iBtest, not only does it imply a great organization, but it also outlines the path that we have to follow to remain firm in the purpose of enhancing electronic manufacturing, while we adapt to new ways of carrying and consuming valuable content.
Related articles: