Are you interested in the world of electronic manufacturing and technology? Would you like to know more about the industry's challenges every day and learn about the latest trends in the sector? If you answered yes, "Cableando Ideas" is for you.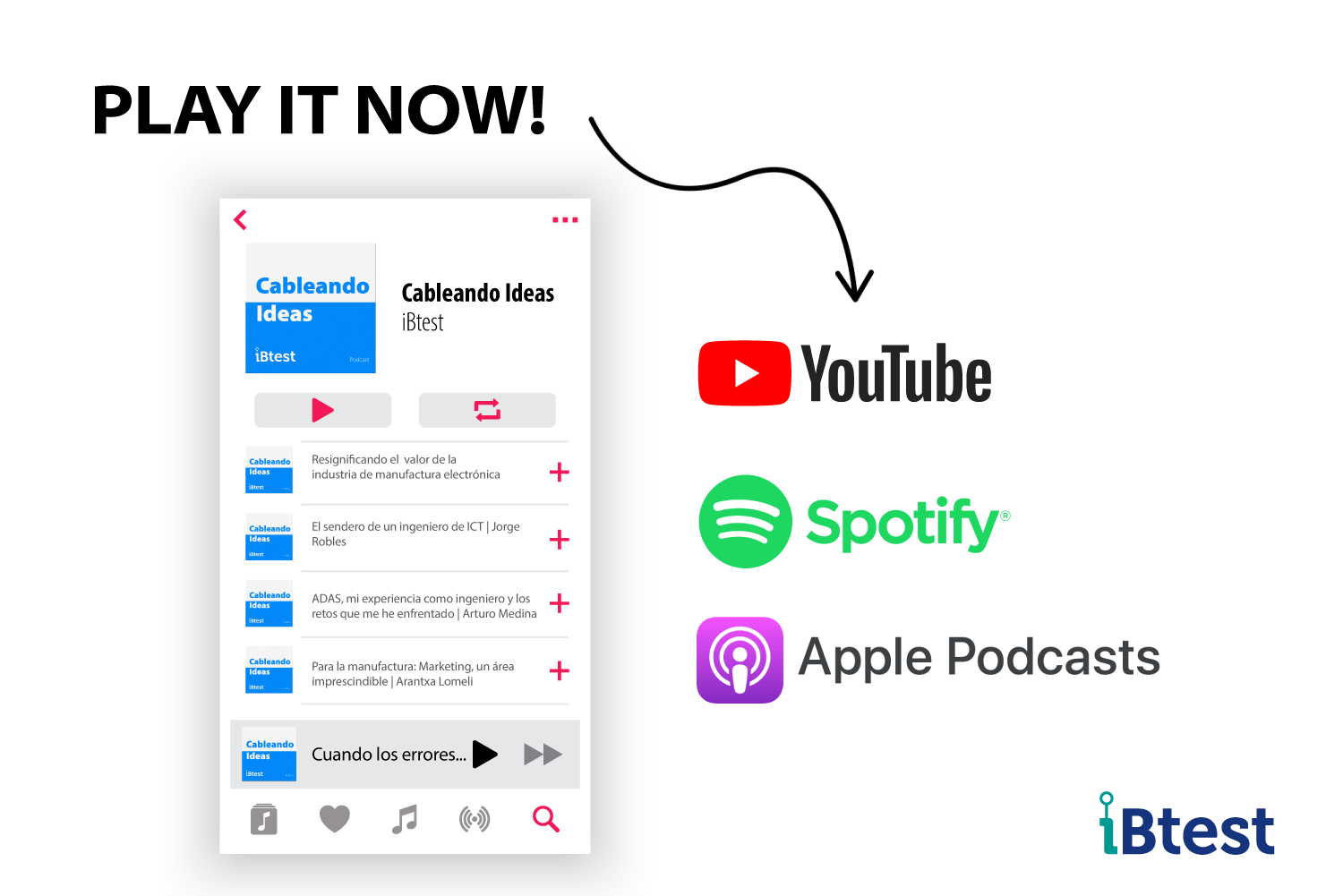 This podcast seeks to be an essential information source for those looking to stay updated with the latest news and advancements in electronic manufacturing. Together with guests from the industry, they discuss various topics, from the production of electronic components to the logistical and technological challenges faced by manufacturers and suppliers.
Each episode packs valuable information, including interviews with industry experts, discussions on relevant topics, and a detailed analysis of the industry's challenges and the innovative solutions emerging to address them.
The podcast also covers the latest technology trends, such as artificial intelligence, robotics, and automation. Listeners can learn how these technologies adopt in the industry and how they impact how electronics are produced and distributed.
Whether you're interested in starting a career in the industry or want to keep up with the latest trends, listening to Cabling Ideas is a great choice.
Listen to it on Spotify, Apple Podcasts, and Youtube.
🎙 Youtube:https://youtu.be/TgIy0TFa7M8
🎙 Spotify:https://open.spotify.com/episode/56TnCyjTzx60C3t6fWAdCX?si=bdtAmDSTTw2fj9ViGGlyCA
🎙 Apple Podcast:https://podcasts.apple.com/mx/podcast/cableando-ideas/id1624556453?i=1000602152725
Related articles: