The iBtrainings are back to continue sharing knowledge with the entire community of our industry. This format has allowed us to continue connecting in person or virtually. We have concluded this first cycle of training focused on the ICT area, and we want to tell you a little about them.
DLL development for 3070, C#, and Python integration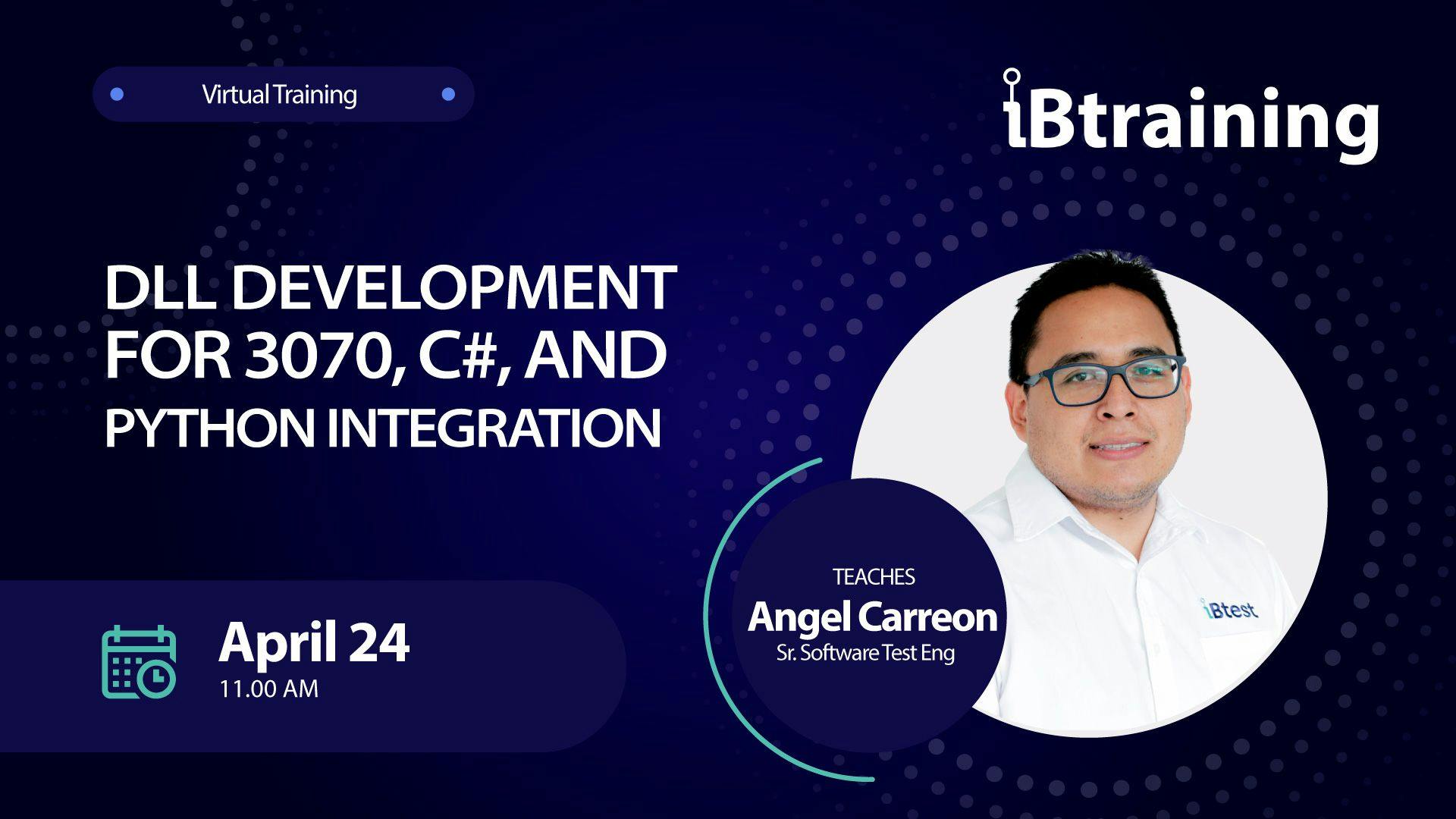 This training focused on developing DLLs (Dynamic Link Libraries) for ICT test programs (In-Circuit Test) in the specific context of the 3070 platforms and their implementation in the C++ C# and Python programming languages.
DLL development allows you to create reusable code modules that can call from different test programs. This tool provides flexibility and efficiency in developing and maintaining ICT test programs.
You can natively use the popular C++ language and extend the flexibility using several of the most modern and well-known languages for this development: C# and Python. These languages allow you to implement test programs effectively using their features and functionality.
CAD Compare VS Board Directory using Testsight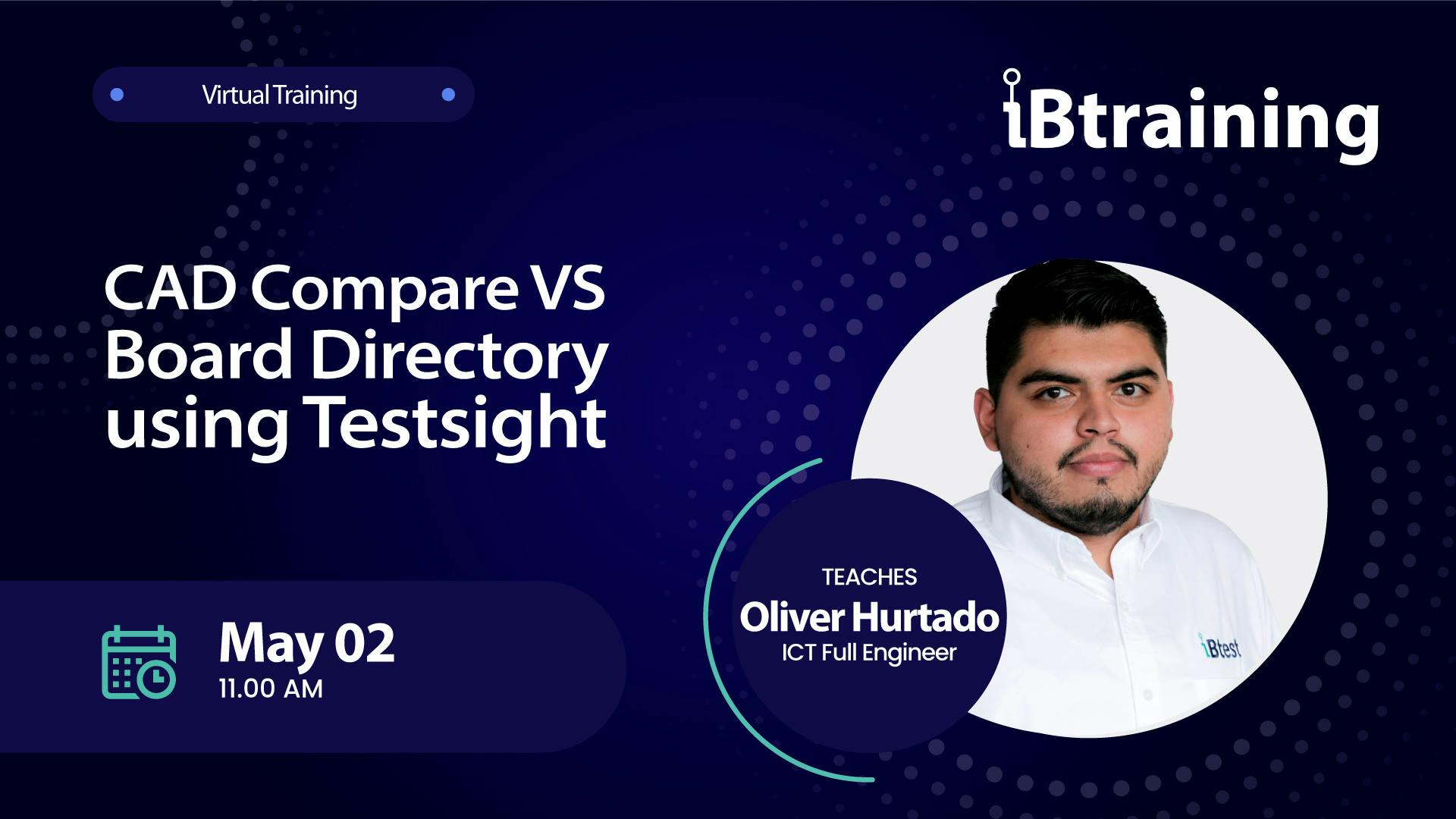 CAD files and Board Directory are not just tools but crucial information about the PCB. The tool itself is Testsight, which helps us compare the information contained in the CAD with the information in the Board Directory. Testsight is software designed to facilitate the creation of ICT test fixtures on various platforms such as 3070, flying probe, and Gedrad. In addition, it has unique features that allow us to perform DFT (Design for Testability) analysis and manage revisions efficiently through the Revision Manager.
Flash Programming with Flash Runner 2.0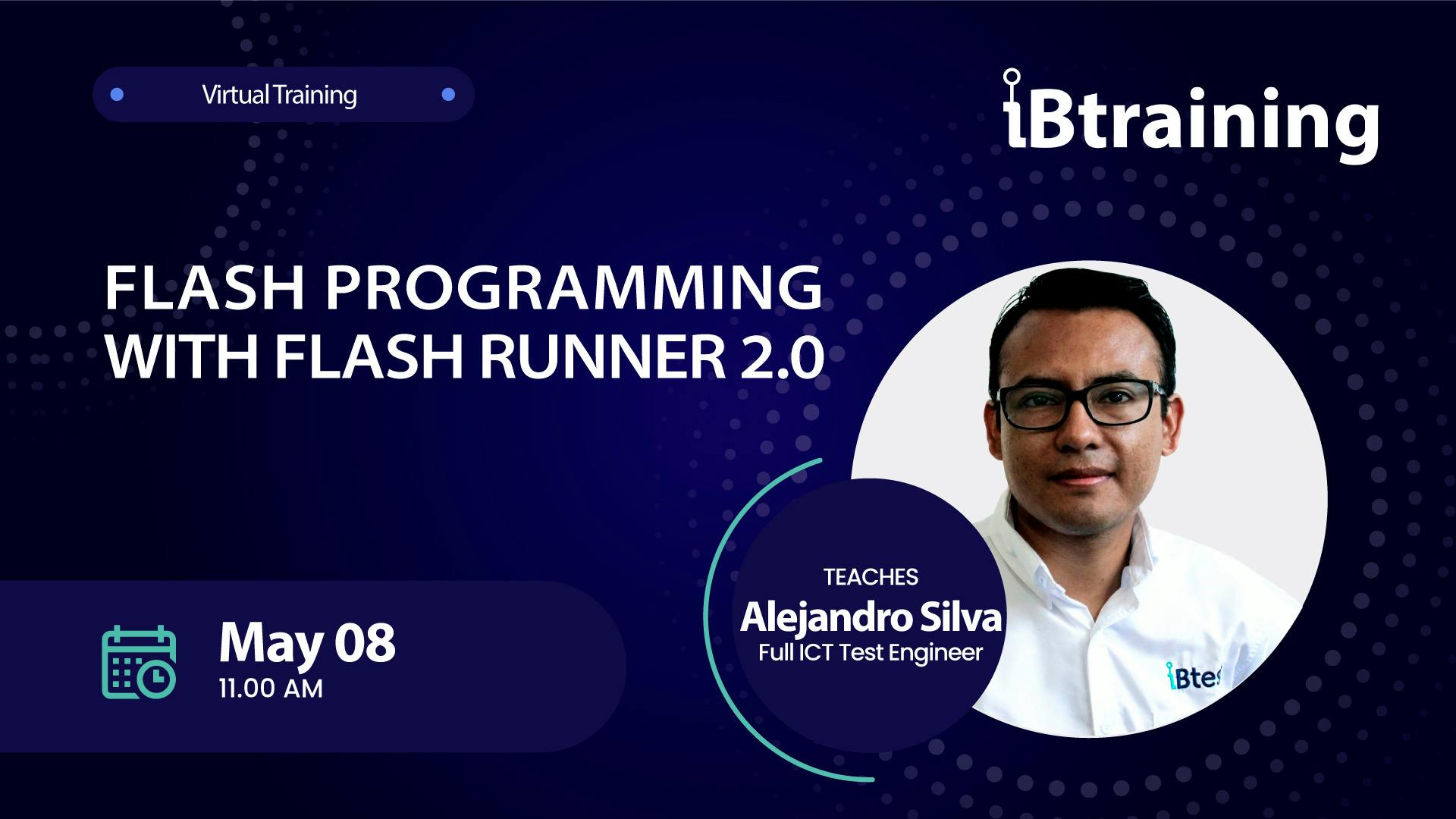 In electronics, device programming is critical for firmware loading and embedded device configuration. One tool used in this task is the flash runner 2.0 programmer, which offers a reliable and efficient solution for programming a wide range of devices.
Flash Runner 2.0 is a universal programmer that allows fast and accurate programming of different microcontrollers, NOR, and Nand memories. It provides an intuitive and easy-to-use interface that will enable developers to upload and verify firmware content efficiently. In addition, it offers broad compatibility with various communication protocols, such as JTAG, SPI, I2C, and UART.
Boundary Scan Manufacture Test Capabilities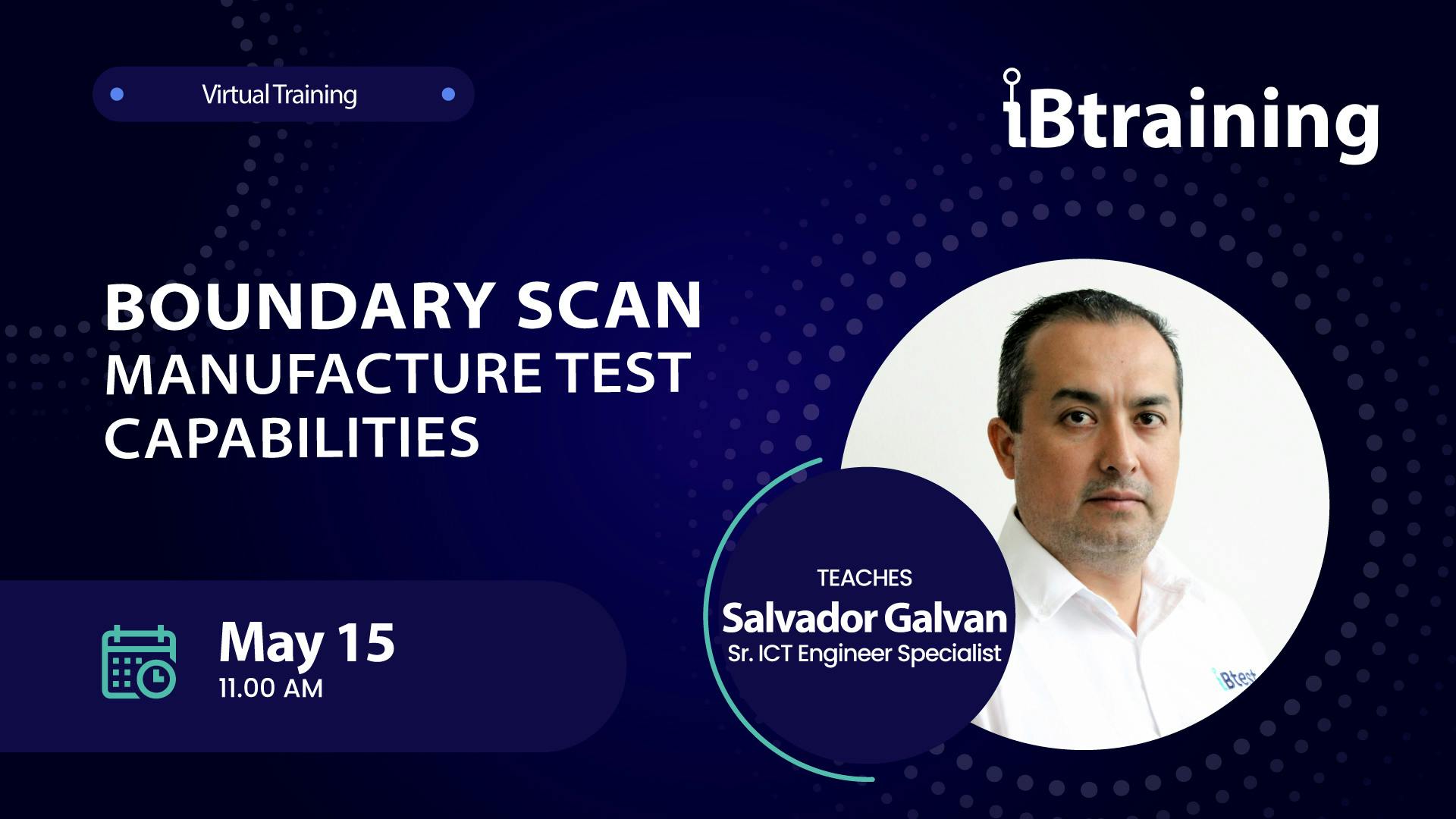 It makes it possible to verify the connectivity of the pins of a component, the presence and correct communication of the connected devices, detect short circuits and resistances, and evaluate the operation of the integrated logic circuits that integrate this technology or interact with them. It also allows the programming and diagnosing programmable devices, such as microcontrollers.
Its ability to perform pin-level connectivity and functionality testing on components and ICs enables non-intrusive problem detection and improved efficiency in the production process.
We invite you to register at the following link to be among the first people to know about the following free training schedule: https://forms.gle/pDpoQSb9CfbTG4Yb6
Related articles: