The iBNet 2021 is just around the corner. On August 10, 11 and 12 we will have this great event back, which although last year started focused on our testing industry, within electronic manufacturing, this year we want to extend the invitation to the entire Back End line!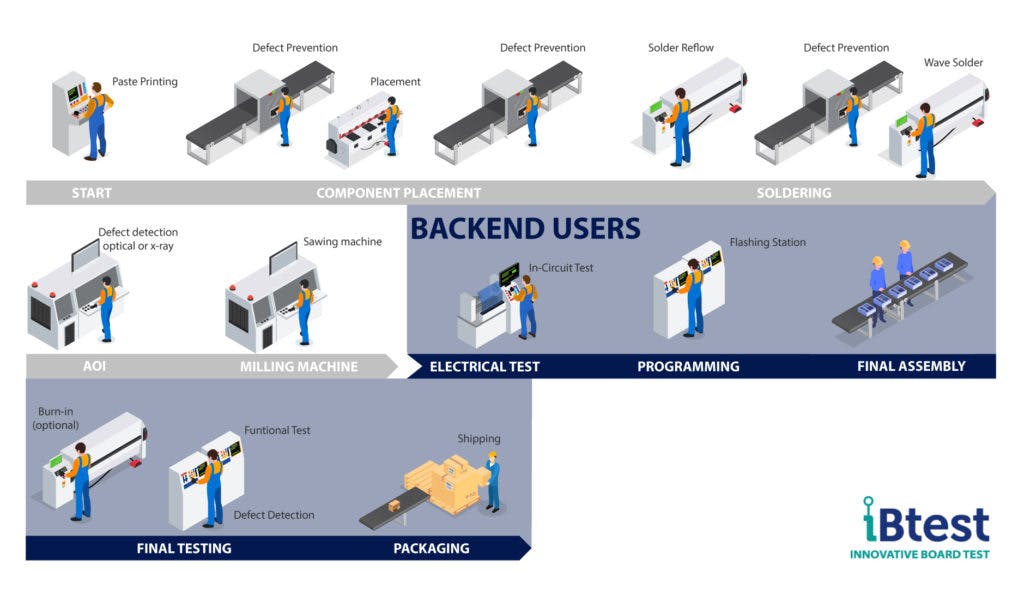 As shown in the picture in the blue stripe, if you are within the testing processes, quality, new products, etc. There will be activities and talks focused on all types of profiles within the back end. As well as the possibility of connecting with other colleagues, clients, suppliers and partners.
From iBtest we recognize the value that electrical manufacturing has, and we want to add even more to it, that is why we invite you to this space where in addition to being able to meet, we can share knowledge and experiences around it.
Within this event you can find different formats and participate in those that best suit you; from meetings 1 to 1 with any of the participants, spaces to meet new brands in our sector which can help you in your day to day, to even have technical trainings where the same brands will be sharing a little of what they know with you!
Registration is free and will be open on July, follow our social networks closely to find out about each of the activities.
We want you to be part of this event!
Related articles: